Dependable Flatbed Services
Flatbed Trucking is our specialty, and quality is our standard. Flatbed trucking is a core component of our freight service and has been since 1985. Our flatbed fleet of trailers includes equipment in 48' and 53' lengths. Joe Tex is ready to deliver safely a wide range of cargo including steel, building products, pipe, industrial machinery, and much more. Each tractor and trailer combination is equipped with chains, binders, straps and tarps for properly securing and protecting your flatbed cargo.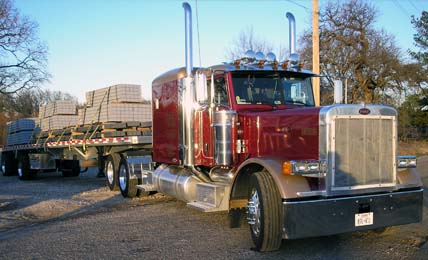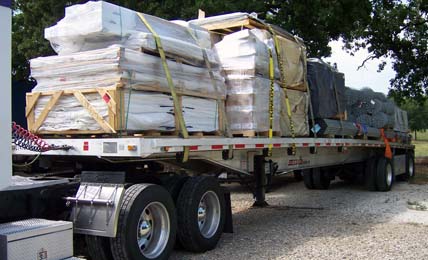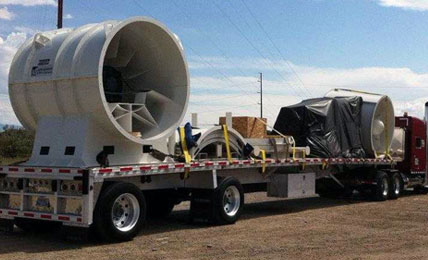 Right equipment for oversized Heavy Haul
Joe Tex has Single Drop trailers, Double Drop and Removable Goose Necks to handle all your heavy haul shipments. Our Dispatch Team has years of experience in overweight and over-dimensional hauling and we will arrange all of the permitting, escort services, and any other details required to deliver your freight safely and on time. One call to Joe Tex is all you need to solve your transportation needs. Joe Tex provides solutions for shipments that involve over-weight or over-dimensional cargo. Our expertise, accuracy and execution of heavy haul trucking with use of double drops, perimeter trailers, RGN's and stretch trailers. Joe Tex is available to ship your heavy haul freight properly.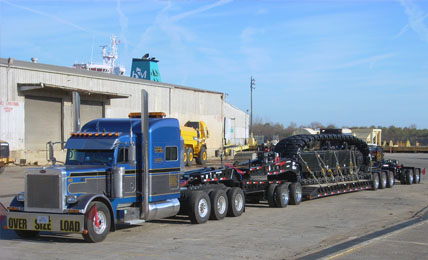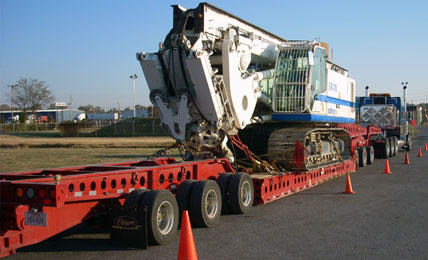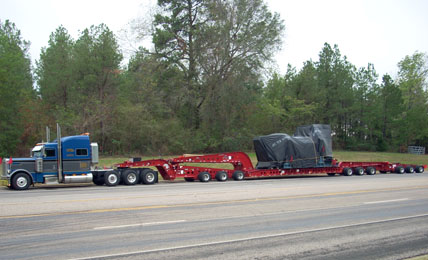 Cargo exceeds maximum size limits?
No matter how large or heavy your cargo is, Joe Tex has a driver ready with the right equipment and experience to ensure it is loaded, transported and delivered properly. Specialized shipping projects often require additional planning such as finding cranes, acquiring the right permits and coordinating escorts. You need a company that is prepared for these steps ahead of time. Our specialized freight team has been moving energy equipment, major industrial equipment, heavy farm equipment, tanks and other over-weight or over-dimensional cargo for over 25 years.